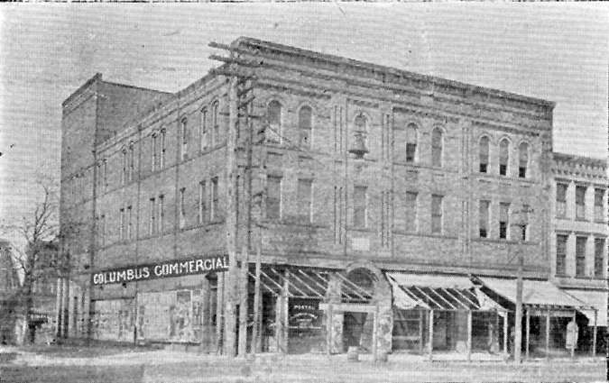 The Columbus Opera House is shown. The downtown Columbus building burned down in the 1970s. Photo by: Provided
Several people have asked me if Columbus ever had an opera house. It not only did but many will remember it as the old Varsity Theatre which burned in the 1970s. It had been built around 1898 at a cost of $15,000 and was located where the Varsity Theatre building is now situated next to the Gilmer Inn.
The 1903 Columbus Commercial Magazine Edition ran an extensive article on the Opera House. The manager was T.J. Locke Jr. and the paper complimented him on the quality and variety of shows presented. Locke was booking shows through Klaw and Erlanger of New York.
The article went on to say that; "Among the actors and companies that have appeared this season might be mentioned Rose Coghlan, Mrs. Lemoinne, Katherine Kidder, ''On the Quite,'' Kate Claxton, and ''Tyrranay of Tears''." The article concluded by calling the opera house a "high-class theater."
In 1919 Locke, rather than just being the theater manager, bought a controlling interest in the opera house. One of his most unusual productions was in 1922 when he presented the Don Carlos Indoor Circus. The show featured ponies, monkeys, dogs and goats, but there were no human animal trainers on the stage, only the animals. Other shows around that time included the musical comedy, "Cheer Up Mabel" and "Hamlet."
As movies took over from live performances the opera house became a movie theater and its name was changed to the Varsity Theater.