ENTERTAINMENT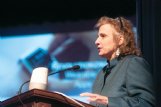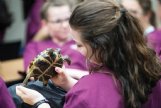 The Starkville/MSU Symphony's 51st season continues with the "Winds of Time" concert on Saturday, Jan. 18 at 7:30 p.m. in Lee Hall's Bettersworth Auditorium on the Starkville campus.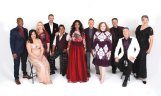 With a little imagination, you can dream up all kinds of creative, engaging and interactive activities the entire family can enjoy no matter the season.
Rainwater Observatory in French Camp in Choctaw County will offer a 4-County Electric Foundation Series free public program called "The Secrets of Orion" at 7 p.m. Friday, Jan. 10.
The new year is the perfect time to hit the reset button and get a fresh start.
It's that time again, when people everywhere will be setting their annual New Year's resolutions.
With the new year comes advice from the Mississippi State University Extension Service Quick Bites program on topics to kick off 2020.