FOOD
« previous Page 79 of 81 next »
It never fails. When St. Patrick's Day rolls around each March, it seems there is a touch of the Irish in all of us.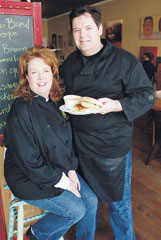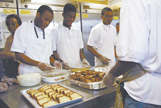 In a show of community unity, school students, university faculty, area artisans and other caring individuals have pitched in to make more than 500 ceramic bowls for the Nov. 7 "Empty Bowls" event to alleviate hunger.
With about 72 hours left on the SEC season count-down clock, tailgate pros and red-shirt rookies alike are looking forward to major game day munchies. For many, a game is not a game unless a tailgate spread precedes it.
« previous Page 79 of 81 next »