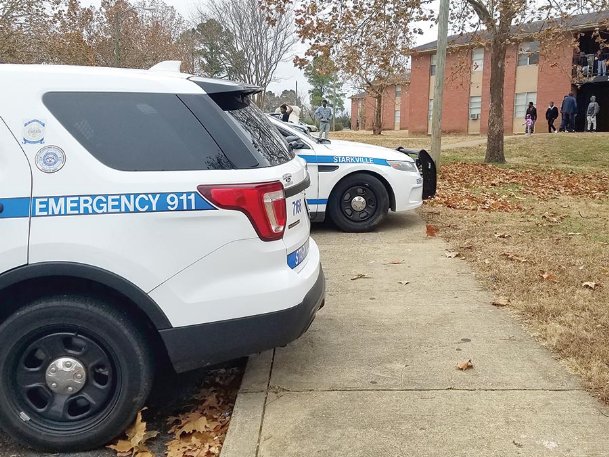 Crowds and emergency vehicles gathered outside the Brookville Garden Apartments buildings Tuesday afternoon while police responded to an apparent homicide. Laterrence McCarter, 23, was found on the east side of the apartment complex. Photo by: Tess Vrbin/Dispatch Staff
The contents of this article have been modified since its original posting.
STARKVILLE -- Police are investigating the death of a 23-year-old man at Brookville Garden Apartments as a homicide.
Oktibbeha County Coroner Michael Hunt said the body of Laterrence McCarter was found Tuesday and has been sent to Jackson for an autopsy. He could not release the cause of death Tuesday night.
Starkville Police Department Public Information Officer Brandon Lovelady said police responded at 1:45 p.m. and found a deceased black male on Highland Avenue on the east side of the apartment complex.
As of press time, police had not indicated if there was a suspect in custody.