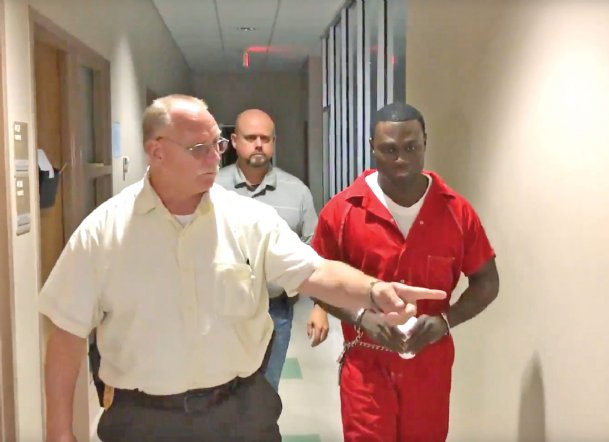 Columbus police arrested Michael Lee-Guysie, 33, of Houston, Texas for a Sunday morning fatal shooting of 48-year-old Odis Lee Latham, of Columbus, outside the Holiday Inn Express. Guysie claimed the shooting was self-defense, but Police Chief Fred Shelton said there are "many things that just don't make sense" about the incident. Photo by: Courtesy image
A Texas man has been charged with manslaughter after police say he fatally shot a Columbus man in a hotel parking lot Sunday morning.
The suspect, Michael Lee-Guysie, 33, of Houston, was arrested for the death of Odis Lee Latham, 48, who died in the incident that occurred in the parking lot of the Holiday Inn Express on Sixth Street North.
Columbus Police Chief Fred Shelton said the investigation into the shooting led police to Lee-Guysie, who said he acted in self-defense.
"I can't go into the details, but there were many things that just did not make sense," Shelton said in a press release. "One part of the investigation led to another and the charge of manslaughter."
Lee-Guysie is in custody at Lowndes County Adult Detention Center. His bond is set at $75,000 bond.