STATE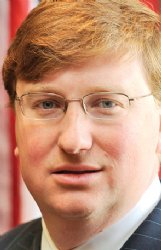 A Mississippi college marching band is set to participate in an official event celebrating diversity ahead of the inauguration ceremony of President-elect Joe Biden and Vice President-elect Kamala Harris.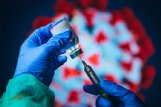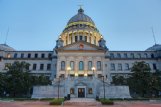 Small groups of right-wing protesters -- some of them carrying rifles -- gathered outside heavily fortified statehouses around the country Sunday, outnumbered by National Guard troops and police brought in to prevent a repeat of the violence that erupted at the U.S. Capitol.
A Mississippi owner of pharmacies and pharmacy distributors has been sentenced to 18 years in prison and ordered to repay the government nearly $287.7 million for his part in what prosecutors described as a $510 million health care fraud involving high-priced pain cream.
The Mississippi Civil Rights Museum and the Museum of Mississippi History will be free to the public on Monday in honor of Martin Luther King Jr. Day.
The U.S. surgeon general on Thursday urged Black leaders in Mississippi to get COVID-19 vaccinations and to ask others in their communities to do the same.
The president of the Mississippi Lottery Corporation is warning people not to fall victim to scams.
The Mississippi Department of Corrections has announced the deaths of four inmates so far in 2021, and a private prison company has announced the death of one. An autopsy was to be done on each.
Meredith C. Anding Jr., a member of the "Tougaloo Nine," who famously participated in a library "read-in" in segregated Mississippi 60 years ago, has died. He was 79.
Mississippi hoisted a new state flag without the Confederate battle emblem on Monday, just over six months after legislators retired the last state banner in the U.S. that included the divisive rebel symbol.
With the Mississippi legislative session just beginning, officials are starting to reveal their public policy wish lists, including proposals to increase teacher pay and improve the availability of health care services.
A longtime police officer is moving up to become chief in a Mississippi city.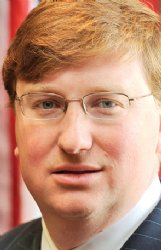 Mississippi will officially have a new state flag next week, featuring a magnolia and the phrase, "In God We Trust."
Attorneys trying to block a Mississippi medical marijuana program say the state is using a "zombie law" about old congressional districts to defend how an initiative landed on the ballot.
Mississippi high school students will take end-of-course exams and third graders will take mandated reading assessments this spring, state Superintendent of Education Carey Wright told lawmakers Wednesday.
Mississippi is updating its laws to include a new state flag with a magnolia and the phrase "In God We Trust," six months after legislators ditched the last state flag in the U.S. that had the Confederate battle emblem.
Mississippi is a short step from formally adopting a new state flag with a magnolia and the phrase "In God We Trust" to replace a Confederate-themed flag legislators mothballed six months ago.