STATE
5004 results Page 1 of 251 next »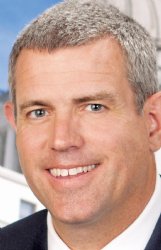 Mississippi House Speaker Philip Gunn has completed one of his most consequential tasks of the four-year legislative term -- choosing House committee members and leaders.
A Mississippi postal worker who was shot while delivering mail last week has died, the postal inspector said.
A university is creating scholarships to honor one of its graduates who is the author of bestselling young adult novels.
Protesters outside the Mississippi Capitol on Friday condemned conditions in state prisons where inmates have died violently in the past month.
Mississippi Gov. Tate Reeves has signed his first bill into law: a measure to ensure that teachers receive the full pay raise they were promised this school year.
Republicans will continue to hold most leadership positions during this four-year term in the Mississippi House, where the party has more than 60 percent of the seats.
A historical marker in Mississippi will commemorate the legacy of civil rights activist Fannie Lou Hamer.
Mississippi will pay $3 million for a fence to keep wild animals off the runways of a military base.
Mississippi's new governor says he and the interim corrections commissioner toured a troubled state prison to see conditions and to try to understand what led to an outburst of deadly violence in recent weeks.
The Mississippi Supreme Court should overturn an "astonishing" 12-year prison sentence given to an African American man who took a mobile phone into a jail cell when he was arrested on a misdemeanor charge, attorneys argued in court papers filed Thursday.
Another Mississippi inmate died in a troubled state prison Wednesday, and state corrections officials said his death appeared to be a suicide by hanging.
A Mississippi man is accused of creating an improvised explosive device in his home after watching internet videos about bomb making, prosecutors say.
A Mississippi bookkeeper is accused of embezzling $303,000 from her employer to make online purchases because she had a "shopping compulsion," according to court testimony from her attorney Tuesday.
Two inmates were beaten to death in a fight with other inmates in an understaffed Mississippi prison that has been shaken by other deadly violence in recent weeks, a coroner said.
A federal appeals court said Friday that it will not reconsider its ruling that Mississippi's law banning most abortions after 15 weeks is unconstitutional.
A Confederate monument will remain, for now, in a prominent spot on the University of Mississippi campus, nearly a year after student leaders requested that it be moved to a Civil War cemetery.
A frozen food manufacturer plans to invest $27.3 million in a project to increase capacity at its facility in north Mississippi.
Mississippi's state Board of Education is keeping the state's U.S. history exam, despite months of pressure from teachers and others to cut testing.
Mississippi legislators are pushing ahead with a plan to pay the full cost for this year's teacher pay raise.
Mississippi's new governor said Thursday that the state will conduct a nationwide search for a new commissioner to lead a state prison system that's reckoning with what he called a "catastrophe" -- a recent outburst of deadly violence and longstanding problems with vacant jobs and damaged facilities.