STATE
4990 results « previous Page 2 of 250 next »
President Donald Trump's campaign has filed paperwork for him to appear on the March 10 Republican primary ballot in Mississippi.
Mississippi lawmakers will be sworn in Tuesday to begin their four-year term with Republicans maintaining control of both the House and the Senate.
A Mississippi prosecutor filed a court order Monday saying he won't be the one to decide whether to try a man a seventh time in a quadruple murder case.
Gov.-elect Tate Reeves said Monday that he will keep the director of Mississippi's Medicaid program.
Republican Lynn Fitch will be sworn in as Mississippi's new attorney general Thursday, becoming the first woman in that job.
Mississippi authorities were searching for two prisoners believed to have escaped Saturday from one of several prisons rocked by violence that has left at least five inmates dead in the past week.
Republican U.S. Sen. Cindy Hyde-Smith of Mississippi filed papers Friday to run for reelection, emphasizing her loyalty to President Donald Trump on border security and other issues.
A shipyard on the Mississippi Gulf Coast has been awarded a $453 million contract to provide support to U.S. Navy cruisers and destroyers.
Mississippi's outgoing prisons chief said Friday that at least some of the five killings of inmates since Sunday stem from gang violence, as guards struggle to maintain control of restive inmates.
Two black-owned radio stations that broadcast in southwest Mississippi and central Louisiana are in the process of being sold to another African American businessperson.
A fifth inmate has died violently in a Mississippi prison, raising further questions about security as clashes between prisoners continue.
Candidates for federal offices can start filing qualifying papers on Thursday in Mississippi.
Mississippi will get a new leader for its prison system in 2020.
The Mississippi commissioner of public safety is stepping down as the state prepares to move from one governor to the next.
Seven small tornadoes briefly developed across Mississippi over the weekend, whipping up 105 mph winds and knocking out power for thousands of people, the National Weather Service in Jackson confirmed on Monday.
A Mississippi company accuses a rival firm of stealing its idea for a double fishing seat by making prototypes in China and then selling its version on Amazon and other online sites.
Some military veterans and their caregivers will soon have more access to a Mississippi Navy base.
Mississippi residents' lives in 2019 were disrupted by a large-scale immigration raid and prolonged flooding in the Delta. People mourned the deaths of two longtime elected officials, and voters chose a new governor.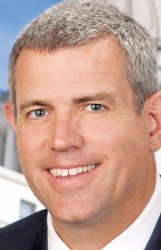 Mississippi House Speaker Philip Gunn has a broad idea about what he wants lawmakers to consider in 2020. However, he says he's waiting to see specific proposals about teacher pay raises, roads and bridges, health care and other issues.
Catholic priests known as Redemptorists have spent five years expanding outreach to the Hispanic community in the Mississippi Delta.
« previous Page 2 of 250 next »