STATE
« previous Page 2 of 271 next »
A Memphis lawyer has been indicted for conspiring with a former top official in the Mississippi Department of Education to rig contracts and steal public money, authorities said Friday.
Mississippi Gov. Tate Reeves said it's "unfortunate" that the coronavirus pandemic broke out during an election year, adding that the upcoming election has made conversations about the virus overly political.
Kanye West will appear as a presidential candidate on Mississippi's ballot in November, after being approved as a qualified candidate by the State Board of Election Commissioners on Tuesday.
Dozens of demonstrators gathered in a Mississippi county to call for the removal of a Confederate monument officials have previously refused to relocate.
A Mississippi man freed last year after 22 years in prison will not be tried a seventh time in a quadruple murder case, a judge ruled Friday after prosecutors told him they no longer had any credible witnesses.
The state of Mississippi has received $24 million in federal grants to help people struggling to pay rent and utility bills during the coronavirus pandemic, the Mississippi Department of Human Services announced Friday.
A protest around a Confederate monument in Harrison County turned tense Thursday night after a militia group wearing bulletproof vests and carrying firearms arrived on site.
Mississippi voters with health conditions that might make them vulnerable to COVID-19 must be allowed to vote by absentee ballot, a state court judge has ruled.
A former Catholic brother has been extradited from his home state of Wisconsin to Mississippi, where he faces sexual battery charges in a case involving two impoverished Black boys who say they were pressured as men into accepting paltry payouts to settle their abuse claims.
Mississippi Republican Gov. Tate Reeves on Wednesday defended his practice of referring to the new coronavirus as the "China virus."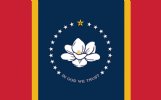 A commission on Wednesday is choosing a single proposal to replace a state flag that Mississippi retired because the 126-year-old banner included the Confederate battle emblem that's widely seen as racist.
A Mississippi university says it is beginning the process of renaming its dance team, the "Dixie Darlings."
Mississippi Gov. Tate Reeves said Monday that he is extending a statewide mask mandate and most other restrictions another two weeks to try to slow the spread of the new coronavirus.
Mississippi Gov. Tate Reeves said Monday that he's not currently thinking about pardoning a woman who is serving a life sentence after she was caught with marijuana during a traffic stop and was sentenced as a habitual offender because of previous convictions.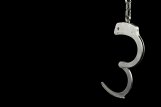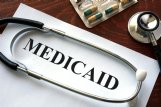 Elected officials in a Mississippi city got into a dispute after some refused to wear masks to guard against the new coronavirus, prompting the mayor to clear out the room and enforce social distancing between board members after the meeting restarted.
Mississippi election laws could force people to choose between their health and their constitutional right to cast a ballot, according to a lawsuit that voting-rights groups filed Thursday to challenge the state's restrictions on absentee voting.
The U.S. government and the state of Mississippi are suing Hattiesburg over alleged violations of the federal Clean Water Act, including the release of untreated sewage.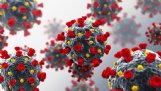 « previous Page 2 of 271 next »