STATE
5008 results « previous Page 246 of 251 next »
The Mississippi Emergency Management Agency has received confirmation from the National Weather Service in Memphis that an EF-5 tornado with winds up to 205 mph struck the city of Smithville in Monroe County Wednesday afternoon.
Survivors picked through rubble Thursday in Smithville, a northeastern Mississippi town that was mostly flattened by violent storms that roared through the South a day earlier.
The Mississippi Emergency Management Agency has now received confirmation of 32 storm related deaths and more than 120 injuries from severe weather that moved through the state Tuesday morning through last night.
Gov. Robert Bentley is deploying about 1,400 Alabama National Guardsmen to provide assistance to the Alabama counties impacted by the severe weather.
Fierce storms that spawned tornadoes roared across the South, killing at least 85 people as they wiped out homes and businesses, forced a nuclear power plant to use backup generators and even prompted the evacuation of a National Weather Service office.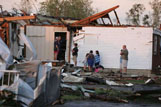 Photographers capture images of the devastation from tornadoes in Smithville, Miss., and Tuscaloosa, Ala.
The University of Alabama has canceled classes for Thursday and suspended normal operations on campus after a deadly storm swept through the city.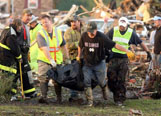 Power was slowly being restored to areas of Columbus Wednesday night, allaying rumors that problems with TVA's grid would knock out power for four or more days. Still, power came on sporadically and was spotty in areas.
At least five people were killed Wednesday as a wave of thunderstorms laced with tornadoes and winds blowing near hurricane force snapped trees, damaged buildings and left more than 260,000 without power across a wide area of Alabama, prompting the governor to declare a state of emergency.
Mississippi is the most obese state in the nation, but Republican Gov. Haley Barbour says it doesn't need another layer of bureaucracy to study the issue.
Trustmark Corp., which has 150 banking offices in the South, posted a first-quarter profit largely unchanged from a year ago as the company continued reducing its number of bad loans.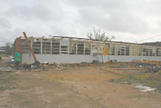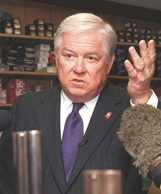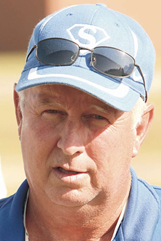 Pike County authorities say a 3-year-old girl has been killed by an oak tree that fell on her family's home.
JACKSON -- Mississippi Gov. Haley Barbour isn't running for president in 2012. The Republican issued a statement Monday saying he "will not be a candidate for president next year."
That dreaded date on your calendar has arrived: Today's the last day to file your federal 2010 tax returns.
« previous Page 246 of 251 next »