STATE
« previous Page 246 of 270 next »
First-term Mississippi Gov. Phil Bryant told a group of teenagers that he believes it should be possible for public schools to have some sort of nondenominational prayer to open the day. However, the Republican said he's not prepared to take any legal action to push the issue.
Gov. Phil Bryant and his wife, Deborah, have started living in the renovated Governor's Mansion, more than four months after he took office.
Mississippi Gov. Phil Bryant on Tuesday signed a law limiting the attorney general's control of the state's legal business.
Mississippi Gov. Phil Bryant has signed a law limiting the attorney general's control of the state's legal business.
A gang fight in a prison for illegal immigrants quickly escalated into a riot involving as many as 300 inmates, some lashing out with sticks or homemade knives as the uprising spread through the sprawling prison, a sheriff said.
Former state Sen. Ezell Lee of Picayune died Monday after battling cancer, according to a Senate staff member who had spoken with his family. Lee was 74. He served in the Mississippi House from 1988 to 1992, then in the state Senate from 1992 until January 2012.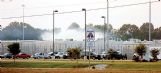 Mississippi's jobless rate continued to fall in April, again because fewer people were looking for jobs.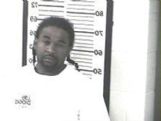 Two shooting victims along Mississippi highways may have been killed by someone who posed as law enforcement and pulled them over late at night, authorities said Monday.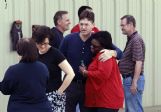 Mississippi Gov. Phil Bryant said Friday it was "petty" for North Carolina Gov. Beverly Perdue to insult Mississippi while bemoaning that voters in her state approved a ballot measure banning same-sex marriage.
Consumer confidence may be on an upswing in the Golden Triangle as March sales tax figures show a steady increase from February and from 2011 numbers.
A national sampling of eighth-graders' performance in science showed Mississippi with a small improvement from 2009 to 2011 but still below the national average.
The Mississippi NAACP is asking federal officials to block what will likely become the state's new voter ID law, contending it will violate the 1965 Voting Rights Act by diminishing the voting strength of minorities.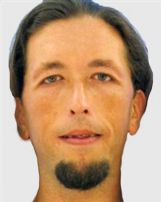 Students and their parents will be digging a bit deeper in their wallets next semester, following a statewide tuition hike approved Monday by the Institutes of Higher Learning College Board.
A look at some of the major items that passed and failed during the 2012 Mississippi legislative session.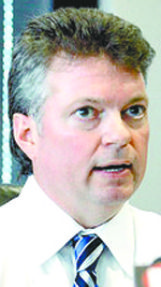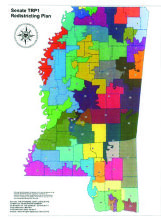 Charter school legislation is dead, with little chance for resuscitation before the end of the session Sunday, but most supporters and opponents agree it's only a matter of time before charter schools become a reality in districts across the state.
« previous Page 246 of 270 next »