NATIONAL COLUMNS
« previous Page 126 of 200 next »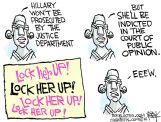 Here's something I never thought I'd have to say. People should not play Pokemon at Auschwitz.
Now is the summer of our discontent, Shakespeare might say, with none to make it glorious.
Imitation may be the highest form of flattery, but plagiarism, not so much.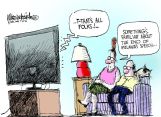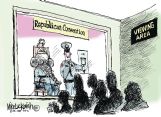 Neither George W. Bush, the Republican Party nominee in 2000 and 2004, nor Jeb, the dethroned Prince of Wales, will be in Cleveland. Nor will John McCain or Mitt Romney, the last two nominees.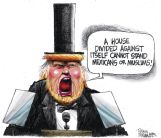 There was never a more appropriately named book than "The War on Cops" by Heather Mac Donald, published a few weeks ago, on the eve of the greatest escalation of that war by the ambush murders of five policemen in Dallas.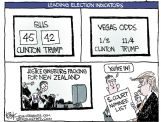 "Her mind is shot." That was the crisp diagnosis of Donald Trump on hearing the opinion of Justice Ruth Bader Ginsburg on the possibility he might become president.
This is not about the police. At least, not solely. Granted, the police are the reason we are heartbroken today, the reason cable news networks are assembling panels to talk about black and blue, the fraught intersection between African Americans and the law.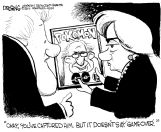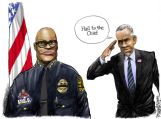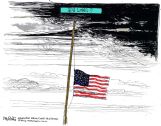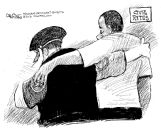 The gunning down of five cops in Dallas was terrorism, pure and simple. The lunatic who did it framed his rampage as retaliation for police shootings of African-Americans. But these were not two sides of the same coin. They were different coins altogether.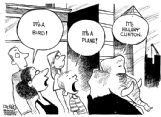 Does Hillary Clinton possess the integrity and honesty to be president of the United States? Or are those quaint and irrelevant considerations in electing a head of state in 21st-century America?
« previous Page 126 of 200 next »