NATIONAL COLUMNS
« previous Page 129 of 197 next »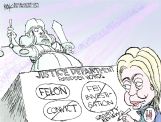 The Delta, home of the blues, can capitalize on music tourism. The new Grammy Museum in Cleveland is a big step in that direction.
Andrew Jackson, anyone? How about a new Trail of Tears? Let's go back to the 1830s, unruly times that tried our souls. Mob rage and violence rose to a peak, anger spilling over Southern slavery.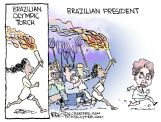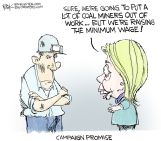 Facebook remains uncontested as the social media champ of Wall Street.
Will there be blood? That question has gone conspicuously unasked as we enumerate the possible outcomes of November's election.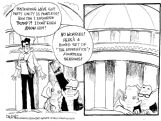 Forty-eight hours after Donald Trump wrapped up the Republican nomination with a smashing victory in the Indiana primary, House Speaker Paul Ryan announced that he could not yet support Trump.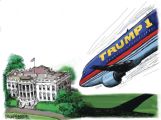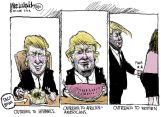 OXFORD -- State Rep. Jay Hughes could introduce a bill next session to declare sweet tea the state beverage and it wouldn't make it out of committee.
So it has come to this: Trump 2016.
It wasn't precisely an act of moral courage, but House Speaker Paul D. Ryan's (Wis.) comment that he's not ready to support presumptive presidential nominee Donald Trump was at least . . . something.
"The two living Republican past presidents, George H. W. Bush and George W. Bush, have no plans to endorse Trump, according to their spokesmen." So said the lead story in The Washington Post.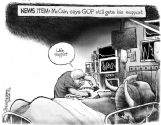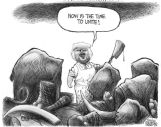 Days before the Indiana primary, Ted Cruz paraded his two young daughters in matching pink dresses and spoke darkly of "putting little girls alone in a bathroom with grown men."
Sometimes the road to hell is paved with bad intentions.
« previous Page 129 of 197 next »