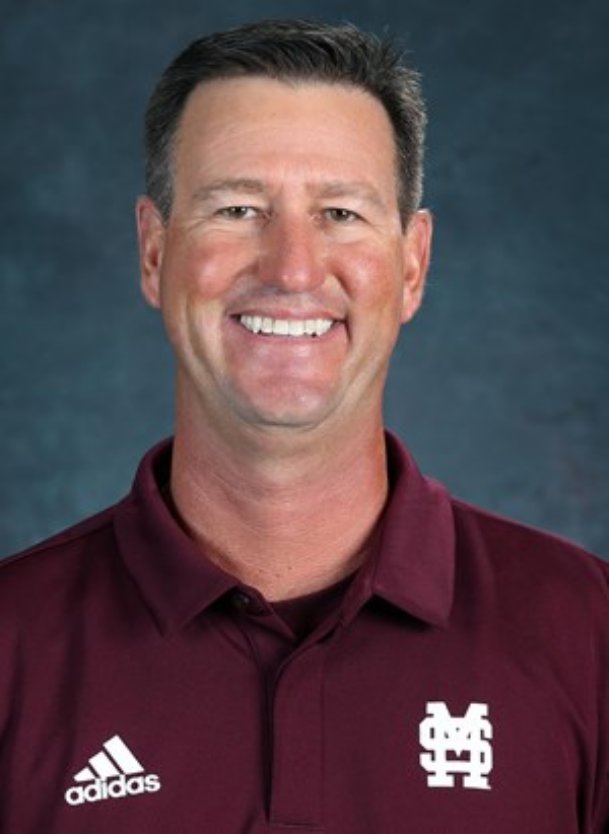 Scott Foxhall Photo by: Mississippi State Athletics
STARKVILLE -- Mississippi State pitching coach Scott Foxhall has been named the Rod Dedeaux Foundation Teaching Professional of the Year, per a news release.
Foxhall, who is in his 23rd year of coaching, will be presented with the award in January during the American Baseball Coaches Association's convention in Nashville, Tennessee.
In the 11 years since the award's inception, Foxhall will become just the fourth collegiate staffer and third college assistant coach to garner the honor.
"Scott did an unbelievable job with our pitching staff last season, and this award embodies everything that Scott is as a teacher of the game," MSU head coach Chris Lemonis said.
Helping MSU's pitching staff to top-10 national rankings in strikeouts per nine innings, strikeout-to-walk ratio, and WHIP, Foxhall oversaw a staff that saw seven of its players selected in last spring's MLB First-Year Player Draft -- including first-round pick Ethan Small.
Sophomore right-hander JT Ginn was also named the National Freshman Pitcher of the Year in his inaugural season in Starkville under Foxhall's guidance.
"When you look at the numbers and awards, not only did he have the National Pitcher of the Year, SEC Pitcher of the Year and National Freshman Pitcher of the Year, he did a great job developing each of the pieces of our pitching staff," Lemonis said. "He is an innovator in the pitching industry and continues to push our pitchers to be their best."