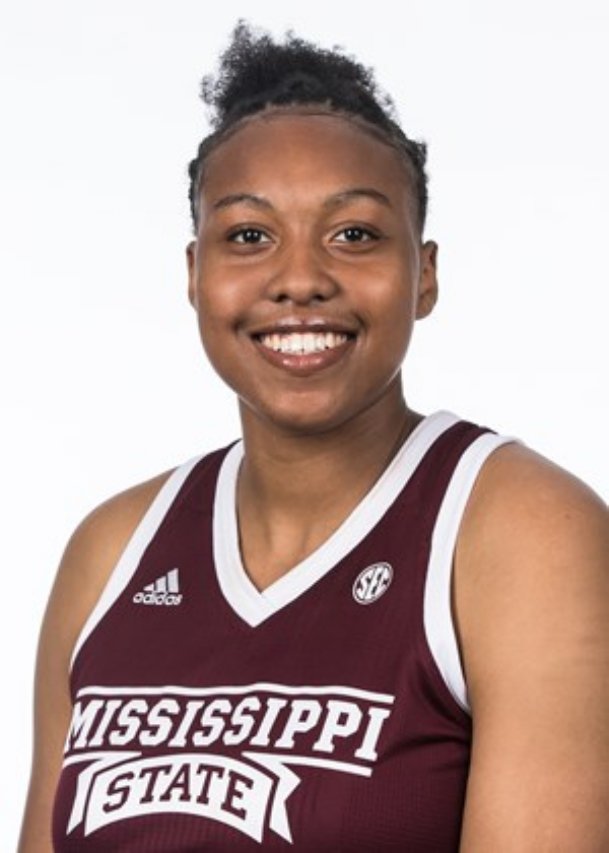 Promise Taylor Photo by: Mississippi State Athletics
STARKVILLE -- Mississippi State center Promise Taylor is no longer with the team, coach Vic Schaefer announced Wednesday afternoon.
Taylor's decision to end her basketball career comes on the heels of a litany of injury issues -- most notably a reconstructed ankle that forced her to miss the entirety of last year.
"She just really felt like she needed to step away from the game," Schaefer said Wednesday. "We certainly want to honor that and help her and assist her in everything she's got left."
A former Freshman All-SEC standout at Ole Miss, Taylor transferred to MSU ahead of the 2019 season. In 20 career games for the Bulldogs, the Issaquah, Washington, native averaged 1.8 points and 1.5 rebounds in 6.7 minutes per contest.
"I'm disappointed," Schaefer said. "I really thought that she could help us."
Scahefer added he believes Taylor is on track to graduate in December.