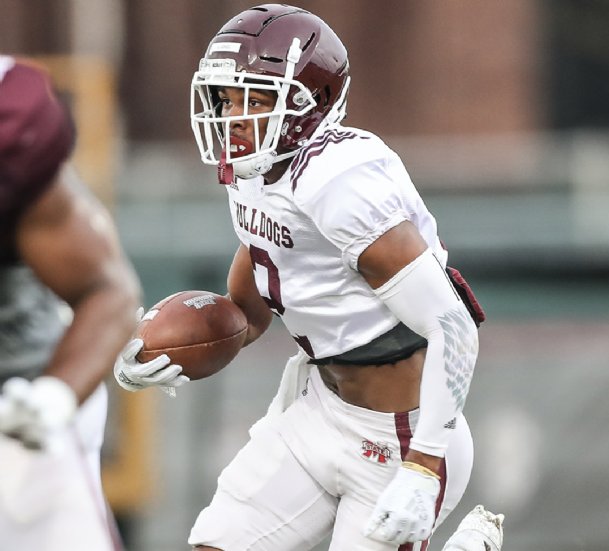 Jarrian Jones Photo by: Mississippi State Athletics
STARKVILLE -- The 2020 Egg Bowl received a jolt of energy Saturday morning as Mississippi State rising sophomore corner Jarrian Jones announced his intention to transfer to Ole Miss.
Jones previously entered the transfer portal Tuesday according to a source with immediate knowledge of the situation and had been connected to the Rebels in recent days given his longstanding relationship with previous MSU assistant and current Ole Miss cornerbacks coach Terrell Buckley.
After appearing in 11 of 13 games last season for the Bulldogs, Jones was slated to be among the more crucial pieces in the MSU secondary this coming season. A former four-star recruit out of Northwest Rankin, he finished his freshman campaign with 12 tackles, one fumble recovery and two pass breakups.
Jones was also a piece of the previously dubbed duo "Thing One" and "Thing Two" alongside classmate Martin Emerson Jr.
With Jones now gone, he becomes the fifth Bulldog in the past two months to do so. Florida announced last week that senior offensive lineman Stewart Reese would join the Gators as a graduate transfer.
Prior to Reese's departure, Freshman offensive lineman Brevyn Jones announced his intention to head to Illinois on April 30, while defensive lineman Fabien Lovett (Florida State) and quarterback Keytaon Thompson (Virginia) announced their destinations on April 13 and May 1, respectively.