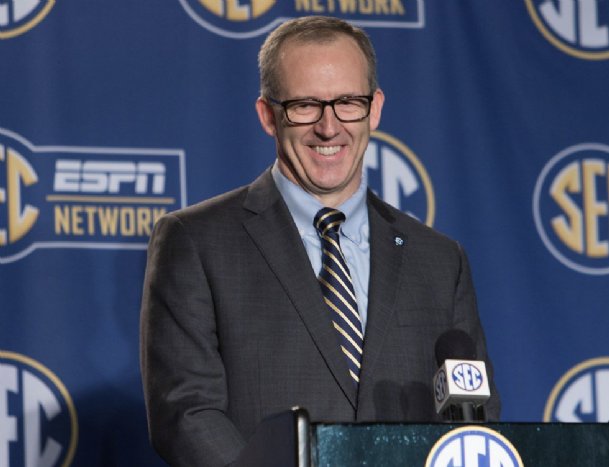 Greg Sankey Photo by: Southeastern Conference staff
STARKVILLE -- The Southeastern Conference announced Tuesday it will delay the starts of its 2020 volleyball, soccer and cross-country seasons until at least Aug. 31 amid the ongoing COVID-19 pandemic.
The delay will include all exhibition and non-conference games in addition to previously scheduled contests between SEC members. Non-conference games affected by the postponement are to be rescheduled by each respective school.
Tuesday's decision comes as COVID-19 numbers continue to climb nationwide. To this point, the conference has not made any decisions regarding football, while the Pac-12 and Big Ten announced last week that it would play conference-only schedules in 2020, if health measures permit.
SEC administrators met in Birmingham on Monday with conference Commissioner Greg Sankey amidst growing concern regarding the likelihood of fall athletics.