COLLEGE SPORTS
« previous Page 2 of 478 next »
Tre Pinkston scored 18 points for MUW (6-10), Keith Harris scored 13, and Carlos Wilkerson scored 12.
New Hope product Tyler Stevenson pitched in with 11 points and nine rebounds for the Golden Eagles.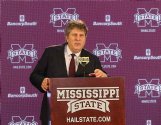 Gabe Watson led the Golden Eagles (4-12, 0-3 Conference USA) with 20 points on 7-of-16 shooting. Leonard Harper-Baker scored 14 points, and LaDavius Draine scored 13.
The Rebels lost 84-28, failing to score more than 12 points in a single quarter.
The Golden Eagles fell to 9-4 and 1-1 in Conference USA with the setback.
The Lions held Holmes to 36 points, and freshman Ja'Mia Hollings from West Point High School had her seventh double-double with 10 points and 10 rebounds in the victory.
Smith made 9 of his 12 shots and grabbed six rebounds for the Lions (9-4).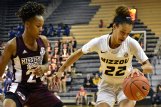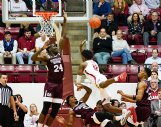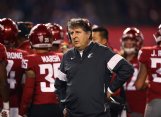 Harris, a Starkville High and EMCC product, went 7 of 13 from the field and made 3 of 8 3-pointers.
COLLEGE STATION, Texas -- Josh Nebo scored 17 points on 5-for-5 shooting, grabbed nine rebounds and collected four blocks as Texas A&M wiped out a 10-point halftime deficit and defeated Mississippi 57-47 on Tuesday night.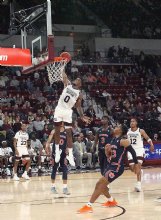 EAST RUTHERFORD, N.J. -- The New York Giants and New England Patriots assistant Joe Judge are working on a deal for him to become the team's head coach, a surprising move for the four-time Super Bowl-winning franchise that tumbled to the bottom of the NFL in recent years, a person familiar with the negotiations told The Associated Press.
The East Mississippi Community College women's basketball team earned its 10th win of the season Monday, while the men dropped a heartbreaker against MCC on the road.
My'Neka Frazier hit a career-high 25 points Monday night against Southern University - New Orleans, but it wasn't enough as MUW fell 79-62 in a road contest. Frazier also recorded her seventh double-double of the season with 11 rebounds.
COLLEGE STATION, Texas -- Texas A&M proved it can win big without plenty of points from star guard Chennedy Carter.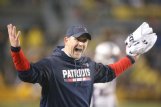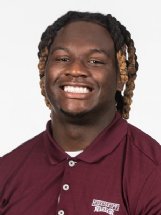 « previous Page 2 of 478 next »